Packwood, Mount Rainier, Washington State
Type: Hotel
Suites: 3
Rooms: 19
Campsites (RV): 15
Full Hookups: Yes
Four miles east of town, Packwood's most distinct hotel - the Chateau Timberline - stands out from the crowd. Built in english half-timber style, the rooms and suites are new, stylish and very clean. Larger Groups Allowed Ski Area Refrigerator Gas Barbecue Large Dogs Allowed High Speed Wireless Internet National Parks Read moreNot Available
Ocean Shores, Ocean Shores Area, Washington State
Type: Resort
A new community on the South end of the Ocean Shores Washington. Shops, restaurants and elegant beach cabins and homes. The natural side of Ocean Shores. Vacation Rental cottages to rent year round. Pet Friendly Property Gas Barbecue Family Friendly On Site Manager Walking Tours Fire Pit Beach Combing Rental Bikes Birding Seasonal Camp Fires Allowed Seasonal High Speed Wireless Internet Golf Courses Clam Cleaning Station Read moreBook Online
Banks Lake, Banks Lake, Washington State
Type: Resort
Houses: 30
Campsites (RV): 60
Full Hookups: Yes
Campsites (Tent): 86
Banks Lake should be the most popular location in Washington State. 300 days of sunshine, a gorgeous volcanic valley and a sparkling blue lake with nooks and crannies to boat your life way. Read moreBook Online
Crystal Chalets
Crystal Mountain Resort, Mount Rainier, Washington State
Type: Community
Condos: 36
Crystal Mountain Resorts favorite lodging. 36 cozy, comfortable condos overlooking resort base area. Easy stroll to the lifts. Convenient parking. Fully furnished, full kitchens, TV, cable, Internet.
Greenwater Crystal Mountain, Mount Rainier, Washington State
Type: Community
Houses: 6
The properties you find here are the closest full homes to Crystal Mountain Ski Resort and Mount Rainier National Park. Most have Hot Tubs, Cable TV, Internet Access and are Pet Friendly! All Dogs Allowed Ski Area Private Hot Tub Seasonal Camp Fires Allowed Seasonal Mountain Biking Trails Hiking National Parks Read moreBook Online
Ocean Shores, Ocean Shores Area, Washington State
Type: Building
Condos: 7
The Maris Stella Inn is a clean and quiet building just across the boulevard (with beautiful green strip in between lanes) from the Ocean front and close to the center of town. Full Beach View Full Water View Full Service Restaurants Shelling Beach Campfires Allowed Moped Rentals Ocean Swimming Read moreBook Online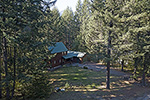 Learn how to offer your home for nightly and weekly rental in order to increase income and still use it whenever you want. It's profitable. It's safe. And We make it easy.